Gratitude and the Summer Solstice
-
June 18, 2012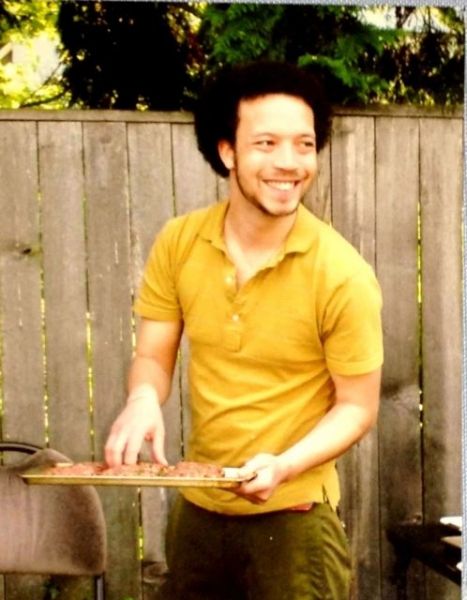 I had planned to take the month of May off to work on my house and other domestic projects. Then on May 12th my son, Ari (pictured above), suffered a major brain hemorrhage and stroke. He was in ICU at Providence hospital for the next 3 weeks and remains hospitalized awaiting a second surgery to replace the section of skull that was removed to save his life. Needless to say, this event has been the main priority of our family for the last few weeks. We remain hopeful for a full recovery.
We are planning a benefit concert for Ari and his wife Katie in late July or early August featuring at least a half a dozens acts (so far the Quadraphonnes and the Sportin' Lifers have offered their support). Details will be posted as they become available.
But right now I want to remind you that our 5th Annual Summer Solstice Show is approaching. Once again it will take place at Artichoke Music's Backgate Stage on Saturday, June 30th at8pm.
This year we will be sharing the bill with one of America's top finger style blues guitarists, Mary Flower. Also sitting in on this show will be bass virtuoso, Leah Hinchcliff. These fabulous musicians will be joining me and ARTB band mates Susan Peck (keyboards and vocals) and Sarah Linderman (drums and vocals) for what promises to be a fantastic night of music.

Doors open at 7:30 and tickets are $15.00. Call 503.232.8845 for reservations. If you would like to make a donation to Ari and Katie you will have a chance to do so at this show as well.
I really hope you can make this show. It's become a tradition for connecting with our friends and fans. Thanks to all of you for your continued support. You are the reason for the music.
All the best.
-alan